"Unfaschtendichshae!" exclaimed Paul, an Amish furniture maker. "Where did that design come from?" Jonas asked. "It's from Gish's and it turned out amazingly well." These are some of the things we hear from our Amish craftsmen and customers alike. Gish's designs are a step above what most people consider to be Amish Furniture and it shows. Now, not just any woodworker is able to do what Gish's does…not all Amish furniture is created equal and we are very selective of the craftsmen we use. The relationships that we have garnered over the years ensure unequaled quality.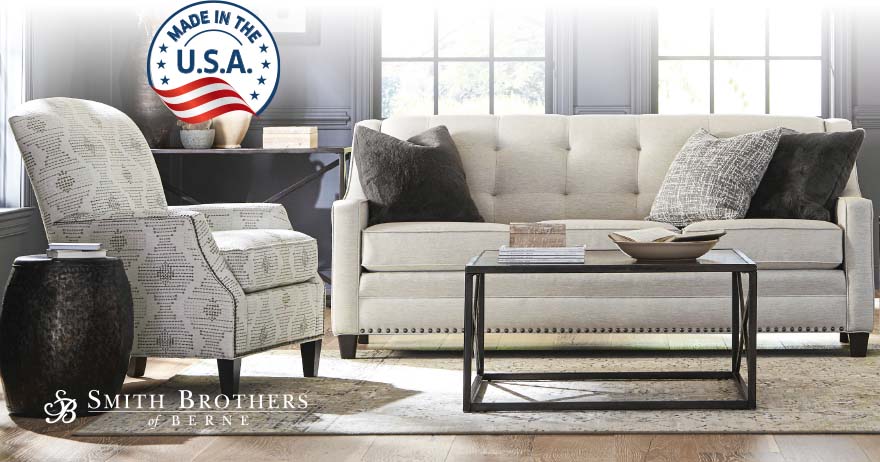 When you walk into a Gish's showroom, you immediately see what is possible by having your furniture made by the master craftsmen that Gish's uses to build your heirloom quality pieces. Modern, transitional, traditional, or whatever YOUR style may be, is what Gish's will make happen. By using a team of well trained and qualified designers in every store, Gish's can help you find or create the piece that you've always wanted.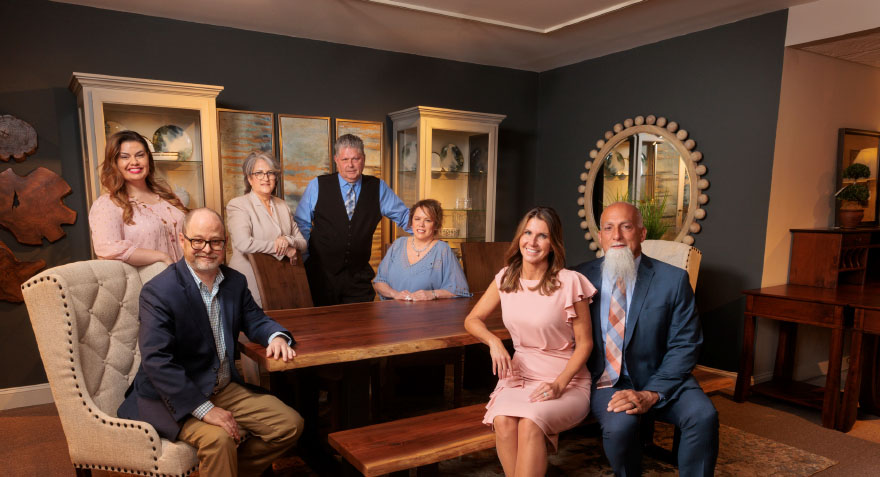 We've all said, "I'll know it when I see it." At Gish's, the sales and design team will assist you in making that idea in your head a reality. Have you ever walked into a big box store to see an incredibly beautiful design, only to find out that it is made of inferior materials and will easily fall apart after a short time? That won't happen when you purchase from Gish's. All of our craftsmen use the highest quality solid hardwoods…that means no pine, no veneers and no pressboard! Solid wood that is sourced right here in the USA!


"Upon learning our reason for visiting the store, we were offered to meet personally with a designer in our home. She worked with us to position furniture pieces, select flooring, carpet, tile, granite choices, kitchen design, lighting fixtures, and mud room/laundry design. Our Gish's designer, Pia, assisted us with incorporating furniture pieces from our original home along with selecting appropriate new quality pieces of furniture to complement each other which was greatly appreciated. Her interior design expertise was most valuable to me and is certainly a number one reason to visit Gish's Furniture, to have access to her superb design ability. It was an enjoyable experience, and I would highly recommend Gish's Furniture Store." – Carroll K.
The designers on Gish's staff have a direct conduit to the many craftsmen that specialize in what you want. Want a mid-century bedroom? Can do! Need a farmhouse table? No problem. Require a certain color palette on an upholstered chair? Yep, you can choose from hundreds of patterns. The possibilities really are endless. So, when you think about Amish Furniture, Gish's can give you way more than a trash can holder or a quilt rack (although, we can do that too). Visit our stores, feel our finishes and let your style and design become a reality.
By Rich Warner,
Lancaster Store Manager