Nestled in the heart of Strasburg, Pennsylvania is a scenic miniature golf course bursting with flowers, meandering streams, chirping birds, and creatively designed obstacles. The Village Greens sprang into life because of a dream of Oscar and Jean Petters. Starting with The Orange Course, this was the first course, when Village Greens Miniature Golf Course opened on that Labor Day weekend of 1972. The Orange Course was so well received by the public, that Oscar and Jean decided to build a second course, The Gold Course, which followed in 1983, with another debut on that year's Labor Day weekend. Both courses were a labor of love by the Petters family, but The Gold Course in particular was designed by Oscar himself, with many family members pouring in their time and energy to bring the course to life.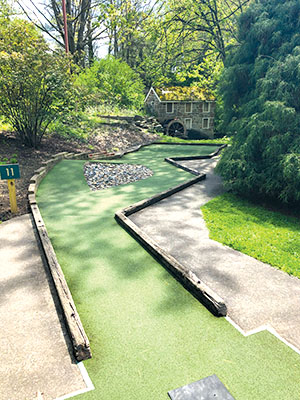 A Hole-in-One Experience
Over the years, the Village Greens Miniature Golf Course has continued to be a favorite, both with the local community and visitors to the area. Many people think of miniature golf as something set on a postage stamp, perhaps on the rooftop of a building at the beach. Oscar and Jean, however, designed their course to be a miniature version of the game of golf. The courses are truly unique in that they are set across over thirteen beautiful acres of wooded countryside.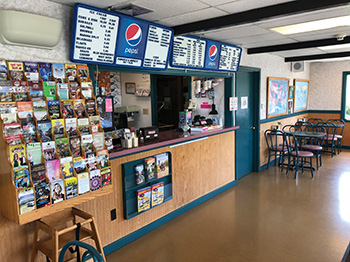 The courses feature both natural obstacles such as streams and hills, as well as traditional mechanical obstacles. Something definitely worth experiencing firsthand, when you visit the Village Greens. While you enjoy the beauty of natural shade trees towering over the playing greens and flowerbeds exploding with color, wild geese and frogs may splash about. And if you happen to be one of the first people to arrive, or perhaps one of the last on a quiet evening, you may even spot deer by the lower pond. It's truly a nature lover's paradise that miniature golf players of all ages will enjoy!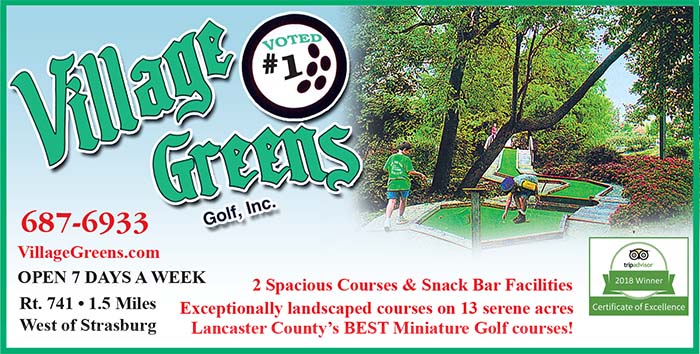 We invite you to bring the whole family to experience this unique venue and celebrate along with us our milestone of 50 Years! So, set your GPS to 1444 Village Rd, Strasburg, PA 17579, just 1.5 miles west of Strasburg, (717) 687-6933. Visit www,villagegreens.com
—Edward Blanchette