Since 1989, Amish Country News (ACN) has been the leading monthly visitor's guide to Amish Country, Lancaster PA. We take great pride in serving as a valuable resource to both visitors and locals, and for those wishing to learn about: the Amish, area events, our quaint towns and villages, as well as the many attractions, shops, and foods that have made Pennsylvania Dutch Country renowned the world over.
The Team Behind ACN
Edward Blanchette (Director of ACN and Business Development)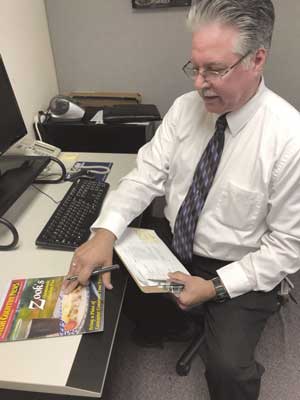 Joining Amish Country News in September of 2019, Edward brings a wealth of personal and professional experience that will certainly assist in strengthening the foundations that currently exist, while implementing additional attention, creativity, and thoughtful direction, as ACN moves forward in the future.
Starting his customer service career in 1979 with American Factory Shoe Outlet at the Moss Streets Outlet in Reading, PA, Edward oversaw the warehouse stocking and customer service responsibilities after school and during the non-school months, promoting women's shoes and handbags. He finished school in 1982 at Reading High and joined the Navy. After finishing basic training and aviation apprenticeship training at the Great Lakes training facility in Chicago, IL., Edward received his orders to report to the U.S.S Enterprise, stationed in Alameda, CA. Edward received an Honorable discharge in 1986, as an ABH and AZ E3 and moved back to Reading, PA.
After a short stint, as an Assistant Manager of Boscov's Hardware Department, Edward transferred to Jacksonville, FL., for two years working as a flooring/customer service representative with Home Depot. In 1988 he continued his sales and design career, as management and business development, with Color Tile and thereafter Ted Smith/RAN Floor Distributors in Berks County, PA. from 1988 through 2010. Since the recession, Edward has continued his success in management, customer service, and business development.
In addition, Edward also gives back to those communities by mentoring, educating, and empowering the youth within those communities he serves, through the sport of soccer. Serving as a volunteer, coach, and board officer of the Conrad Weiser Youth Soccer Club 2003–2018. Edward is currently coaching at Linden Hall School for Girls in Lititz, PA., both the Varsity and Middle School Teams 2017/18 to present, as well as the Conestoga Valley School District in Bird-In-Hand, PA., both the Varsity and JR Varsity Middle School Teams, 2021 to present.
Edward currently lives in Womelsdorf, PA and is married to his lovely wife Barbara. They have two daughters, Jyssica and Danielle. They also have two English Cream Golden Retrievers, completing their family unit.
Kirk Simpson (Graphic Designer)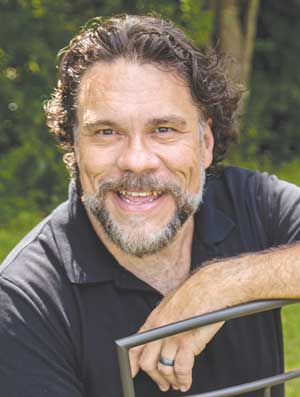 Kirk celebrates his 22nd year as graphic designer of ACN. Returning to college in 2014, Kirk, an already self-taught graphic designer, completed his Bachelor's of Fine Arts degree in Graphic Design, graduating from Maine College of Art & Design in 2018. With over 30 years of experience in the industry, as a service to our advertisers, Kirk helps our Advertisers design basic ads if they don't have the means to do so. Once a PA resident, Kirk now lives in Maine with his husband Jim and their family, not to mention their dogs Sam and Bear, designing remotely, and working with various clients including Amish Country News.
Clinton Martin (Editor-in-Chief)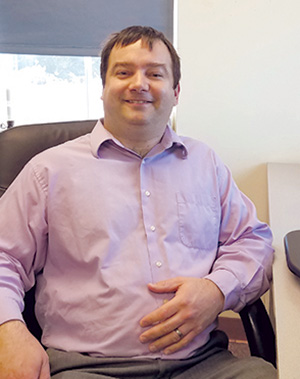 Clinton has been involved with Amish Country News for over 10 years in various capacities. Now that he's assumed the role of publisher, he is excited to see where we can go with this great visitors guide. Clinton has often written articles for Amish Country News featuring our advertisers. Book reviews, restaurant critiques, editorials about shops and attractions, but in 2022 and beyond he is excited to write content about the Amish heritage and history in addition to these advertiser articles. Clinton lives in Lancaster with his wife and three children.